Ursula Mentjes is the founder of Sales Coach Now, as well as a Sales Expert, Inspirational Speaker, Author and Certified Sales Coach who specializes in NLP to help her clients double and triple their sales.
Growing up on a farm in Minnesota, Ursula learned the value of hard work and entrepreneurship at a very early age.  Although she loved every minute of growing up on a farm, she felt the calling to go west and heeded that call in 1996. After graduating from St. Olaf College with a degree in psychology and communication, Ursula and one of her dearest friends packed up a moving van and moved to Boulder, Colorado, landing at a retail store making $6.25 per hour.  At that time, Ursula dreamed of going to Law School, and believed that having a steady job as a lawyer was the answer to all of her dreams for a successful future.
After working in retail for several months, Ursula was approached by a Branch Manager of an International Computer Training and Consulting company to interview for an open sales position.  Jumping at the opportunity, Ursula recognized that a sales position could help her pay for Law School.  After interviewing for the position, Ursula was quickly hired and trained, and was immediately on the phone making sales calls.
At first, Ursula really disliked selling and felt awful coming to work and making 100 phone calls to prospects every day.  Over the course of the first few months, she began to see that the quantity of calls wasn't as important as the quality.  Ursula also began to realize that there was a better—and easier—way to sell.  As she started to implement these new ways of Selling with Intention, her sales results started to sky rocket and within eight months she was offered the opportunity to open an entirely new branch.
Ursula took on that challenge and was promoted to Sales Manager and then Branch Manager as she grew an office from $0 in sales to an annual run rate of $1,000,000.00.  Recognizing her talent for growing sales, she was again approached and promoted to take on a much larger territory in Santa Ana, California.  Within three years, Ursula and her team grew the Santa Ana branch from losing $60,000.00 per month with revenues hovering around $100,000.00, to growing the monthly revenues to over $3,000,000.00 per month!
At the age of 27, just five years after she was hired,  she was promoted to the position of President when the company's annual run rate was approximately $20,000,000.00.  She was responsible for increasing sales by 90% in one year.
Ursula is passionate about helping individuals and businesses reach their greatest sales goals, so in 2004 she founded her own Professional Sales Coaching and Training firm. www.salescoachnow.com Ursula is also the author of Selling with Intention, Past-President of NAWBO-IE, Past President of NAWBO-U (Education Foundation), Vice-President of Corporate Partners for NAWBO-CA, founding member of BRC, a 2006 Graduate of Leadership California, 2007 Spirit of the Entrepreneur Awards Finalist, named one of951 Magazine's 51 to watch in 2008 and recipient of the 2009 NAWBO-IE A.N.I.T.A Award.
Click here to book Ursula for your next speaking engagement and help your team significantly grow their sales this year!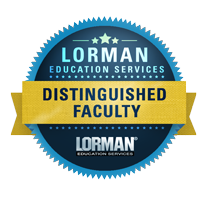 Endorsement from Toastmasters Leadership Institute (TLI) January 2013

Dear Ursula,
It is my pleasure to endorse you, Ursula Mentjes, as a Best Selling Author, Sales Expert and Inspirational Speaker.

It was quite an honor to host Ursula Mentjes as a Keynote Speaker at District 12 Toastmaster Leadership Institute (TLI). This is normally Toastmaster's largest training event of the year with approximately three -four hundred toastmasters in attendance.

I have also experienced Ursula's insight and wisdom in numerous events where Ursula was featured as a speaker. I hold her transformational messages in the highest esteem. I sincerely recommend Ursula as a speaker.

Ursula has been more than an ideal speaker. She is authentic in her messages. She strives to understand the "audience in the room" and speaks to their needs. She has demonstrated outstanding leadership and maintained a clear sense of purpose when engaging her audience.

Ursula's clear goal and purpose is to transform the way her audience thinks about selling and to help them reach their goals with less anxiety and less effort. Her messages definitely demonstrate her expertise as a sales coach!

As the Event Chair for District 12 Toastmaster Leadership Institute (TLI) of Toastmasters International, I recommend/endorse Ursula Mentjes as Best Selling Author, Sales Expert and Inspirational Speaker.

Reatha Holliday Corbett, TLI Event Chair
Changing your world with the spoken word,
Reatha H. Corbett Corbett Business Services
Letter from Temecula Valley Chamber of Commerce – March 2013

We had the pleasure of having Ursula speak at our Professional Development "Sales" Series. Our members left the workshop with new and exciting tips to implement into their business.

Thank you.
Sincerely,
Katie Edmonds
Membership Director
Temecula Valley Chamber of Commerce